In a previous article, we talked about how to score in golf. This time, we'll teach you how to polish golf clubs correctly. Take advantage of our tips on polishing golf clubs!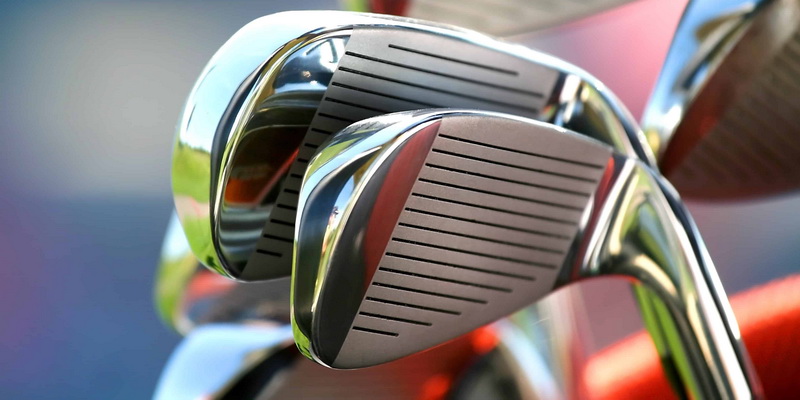 If you have just purchased your first set of golf clubs, you must learn how to polish your golf clubs. Just like with any other type of sports equipment, golf clubs are subject to sustaining a wide range of damages, including nicks in the shaft, peeling of the grips, and dirt lodged deep down between the groves. Therefore, you need to know exactly what to expect and what you should do to care for your new set properly.
First of all, most professional golfers highly recommend treating your golf clubs with a certain amount of respect. That is one of the primary reasons why you will need to start an effective regular maintenance and care routine to keep your golf clubs in top-notch condition at all times.
Inspect Before the Cleaning
Fortunately, there is a lot of great information online about how to polish and how to properly clean golf clubs and inspect them in advance for damages properly. This information can help you keep your golf clubs play worthy for every game. Typically, as mentioned above, you need to assess the club's condition to see if there is dirt lodged in the grooves that need to be cleaned. You can also look at each golf club to see if there is anything else that needs to be done.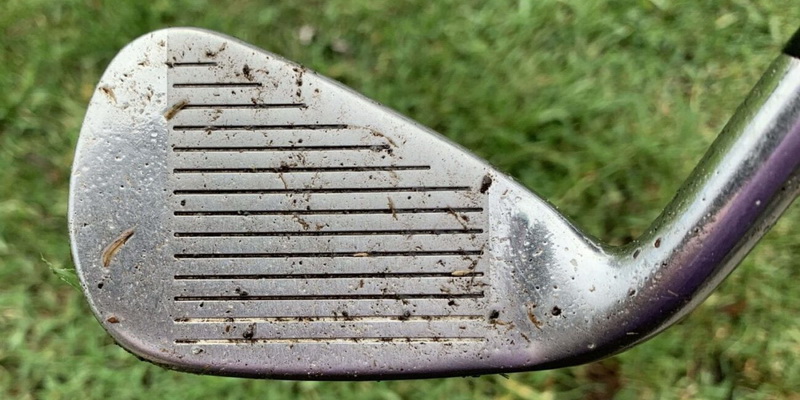 With that said, here are 9 simple tips on how to polish golf clubs, including how to clean your set first before applying the golf club polish products of your choice.
How to polish golf clubs? Washing golf clubs
Materials Needed to Clean Your Golf Clubs
Before getting started with the how to polish golf clubs process, you need to make sure that your clubs are cleaned thoroughly first. So, you need to remove the dirt and other grime inside your clubs. You will also need to gather the following items into one centralized location.
Lukewarm Water
Bucket
Thick-Bristle Brush or Toothbrush
Mild Dish Soap
Soft Fabric Drying Cloth
Steel or Chrome Polish
Towel
Clean Dry Rag (for polishing)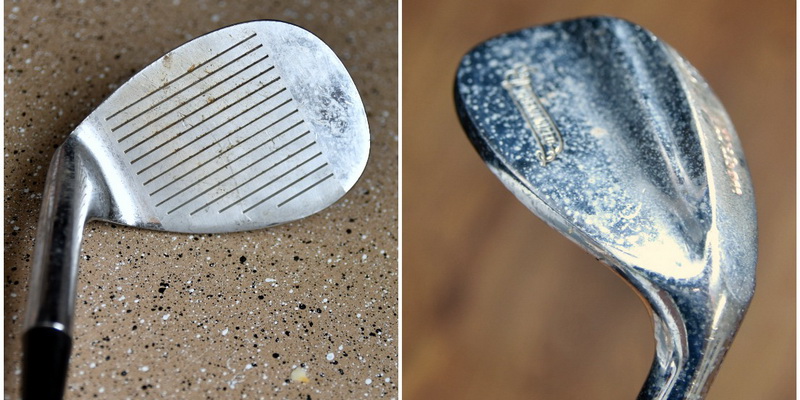 1. Mix lukewarm water and mild soap
After you have gathered all of the items that you need, fill your bucket with lukewarm water. The water that you use cannot be too hot when you wash your golf clubs, especially since it may cause ferrules to loosen up and make the headless stable.
The bucket is also highly recommended for this type of cleaning since it provides you with enough space to clean your club thoroughly. However, it is also important that you only submerge the head of the club in warm water. That is because the water should not go up to the ferrules.
2. For 5 to 10 minutes, Submerge the clubs several times
Based on the condition of your clubs, you can submerge the golf clubs' heads for approximately 5 minutes if they are not too dirty or messy. On the other hand, if the head of the golf club is completely covered with mud or dirt because of a wet season, you may want to keep your golf clubs submerged in the water for about 10 minutes instead.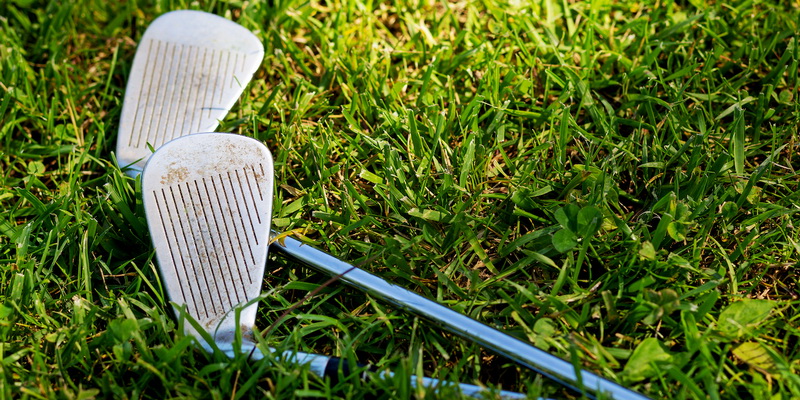 3. Remove and scrub the clubheads
After soaking your golf club's head in lukewarm water, you can begin to remove the leftover dirt and debris from it gently with a thick-bristle brush or a toothbrush. Special note: to avoid damage when you wash golf clubs to the face of the club, avoid using wire-bristles. Damages to the face of your club's head may affect its performance, and hardened dirt may also lead to rusting.
4. Rinse the club with cold water
While washing the club, pay special attention to the ferrules so that they do not accidentally get wet in the cleaning process. Next, rinse each golf club with cold water and dry the clubs with a soft fabric drying cloth.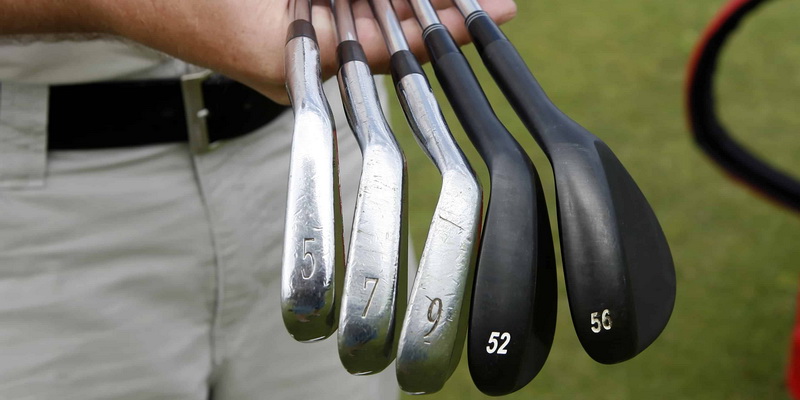 5. Apply steel of chrome polish and how to polish golf clubs
After you have cleaned and dried your golf clubs using the step-by-step instructions outlined above, use a clean, soft rag to apply a steel or chrome polish.
6. Rub the polish onto the clubs
After applying the steel or chrome polish, you should put a little more pressure on the surface while making small swirls. Similar to polishing your vehicle, you want to remove any small nicks and scratches on the face of the wood head with this polish.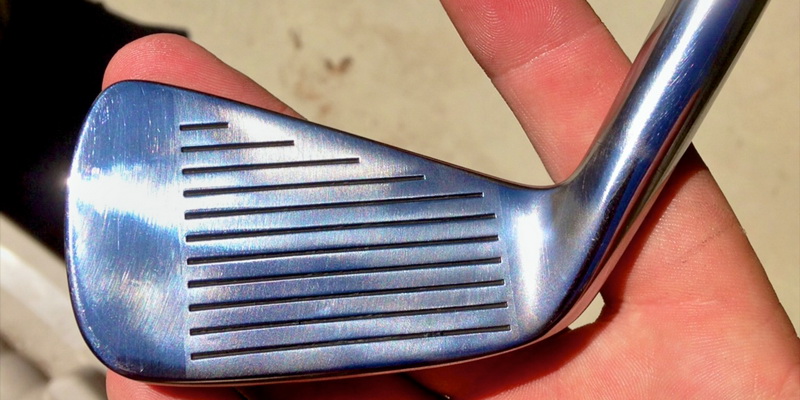 7. Allow the clubs to dry
After polishing your golf clubs in step 6, let them dry for a few minutes.
8. Repeat
Based on the condition of your golf clubs, you can repeat steps 6 and 7 again until you are satisfied. However, it would help if you used another soft and clean rag every time to repeat these (6 and 7) steps. You should see your soft clubs become shinier.
9. Keep your golf club stored in a cool and dry place
After you have cleaned and polished your golf clubs, you need to make sure that you store your set away in the appropriate place. For instance, if you have a cabinet that you can use as storage, this is ideal. Or, if you choose to do so, you can put your golf clubs back in their bag and then cover them with cloth or cellophane. Finally, of course, you always need to store your clubs in a cool and dry environment.
Conclusion
How to clean golf irons and how to polish golf clubs properly is something that everyone who owns a set needs to know. Because of the normal wear and tear that these clubs can sustain in regular practice and in the actual golf games, it is important that players know how to wash golf clubs and polish them properly. With the proper step-by-step instructions, players can keep their golf clubs looking good and shining and working at their maximum performance at all times.